Hiraoka Park is located 11 km southeast of central Sapporo. Construction of this 66.4 hectare general park started in 1986 and was completed on March 26, 2004.
The park is divided into two areas by the Hokkaido Expressway. The eastern area is home to the management office as well as a baseball field, tennis courts and other sports facilities and a playground area, while in the western area there is an existing forest with a stream flowing through, a plum grove that is a symbol of the park, bamboo grove, artificial wetland and pond, and a park golf course.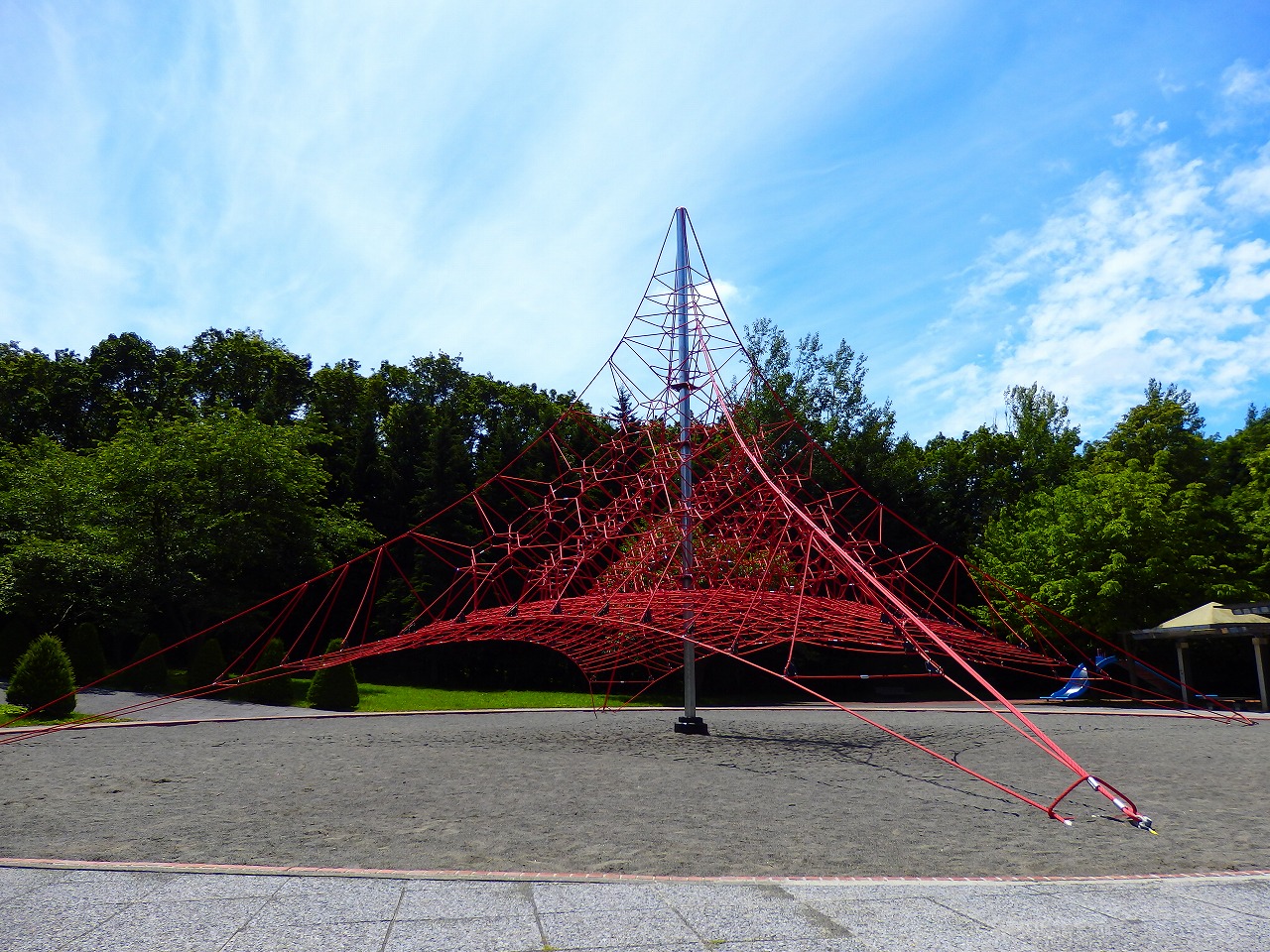 Playground area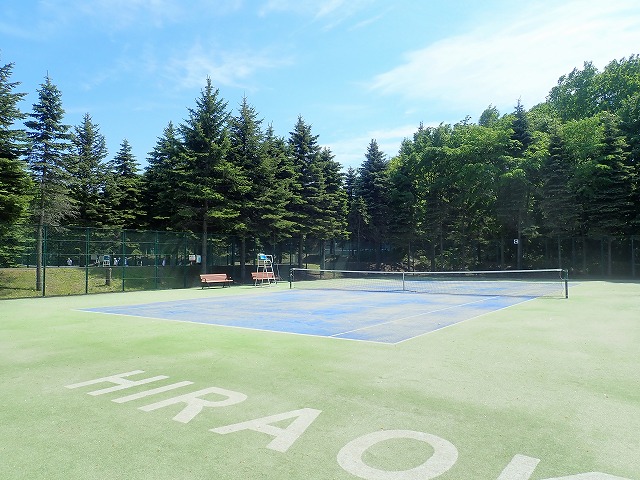 Tennis courts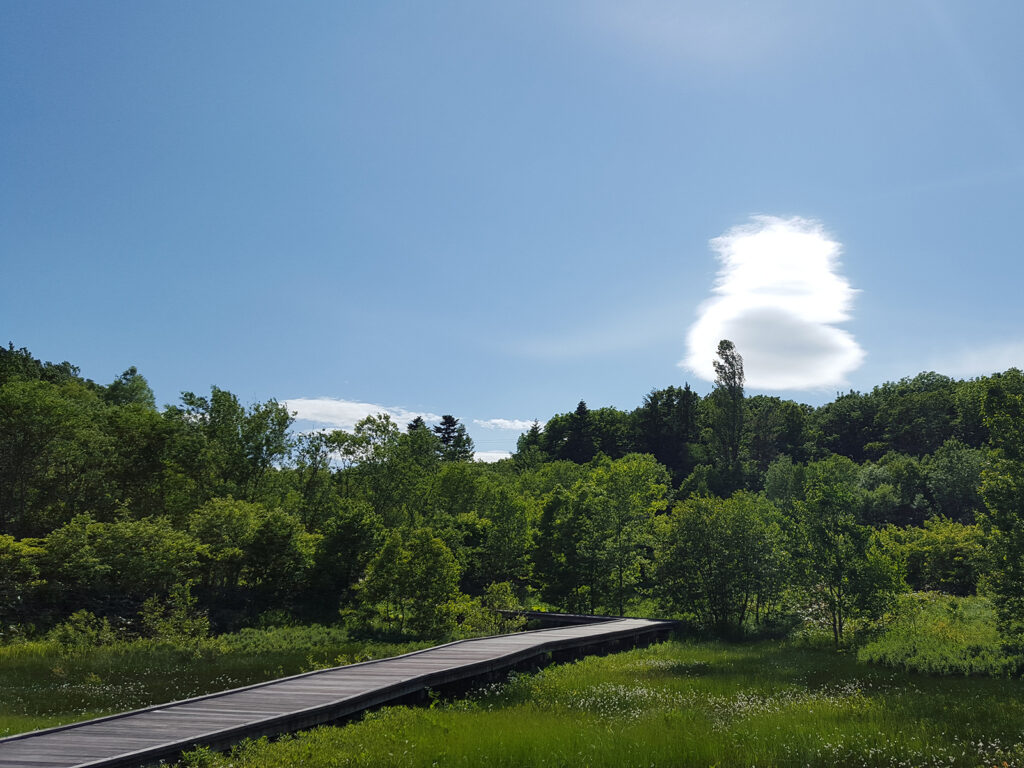 Artificial wetland
Hiraoka Park Plum Grove
In the western area of Hiraoka Park, there is a plum grove that covers 6.5 hectares. The plum grove has about 1,200 Bungo-type (white & red) plum trees. The plum trees in Hiraoka Park usually bloom around May 8 (the exact date varies depending on the weather) and can be enjoyed for about two weeks.
Temporary kiosks are set up while the trees are in bloom, and every year more than 100,000 visitors come to enjoy the late spring in Hokkaido.
*Bungo characteristics: a natural hybrid of plum and apricot. Features include thick branches, round and large leaves with trichomes, and large flowers.
Plum
| | |
| --- | --- |
| Scientific Name | Prunus mume |
| English Name | Japanese apricot |
| Japanese Name | Ume |
| Chinese Name | Mei |
 
A deciduous tree classified in the genus Prunus and the family Rosaceae. The bark is hard, and it has many branches. The leaves are alternate, and the flowers bloom in advance of the leaves. Flowers are in shades of white, pink, and red, and may be single-flowering or double-flowering.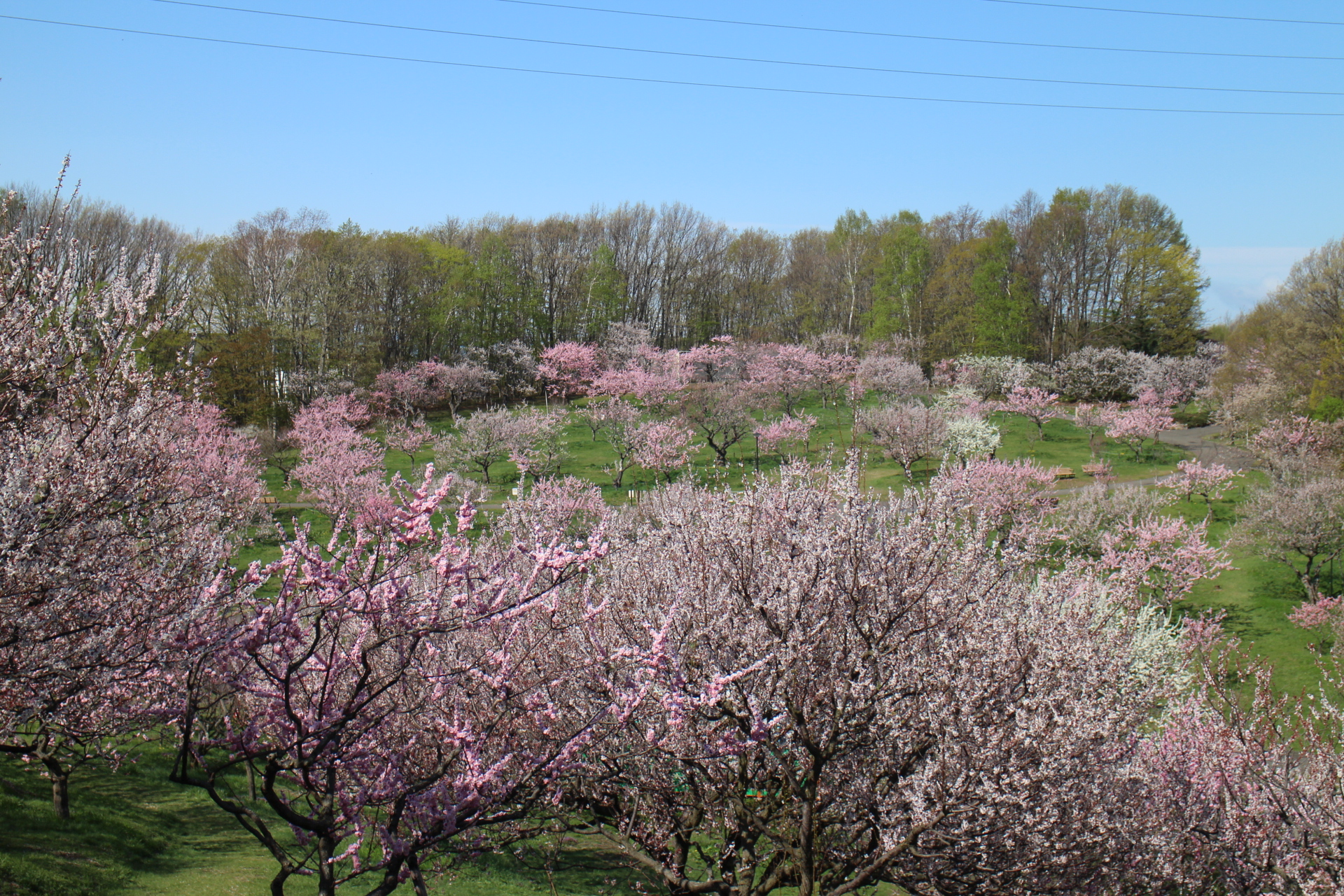 Park Map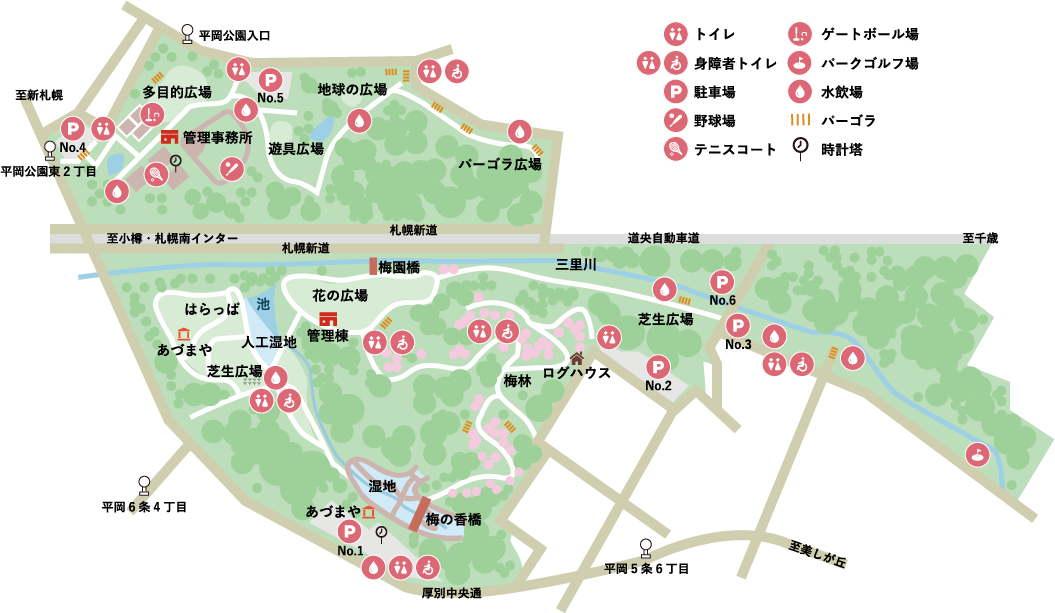 Caution
It is forbidden to capture or collect and fauna or flora in the park. Please obey the rules.